Ace of Spades Gardens Ltd





4.9

out of

5

based on

88
reviews and feedback
Trusted Trader since 2012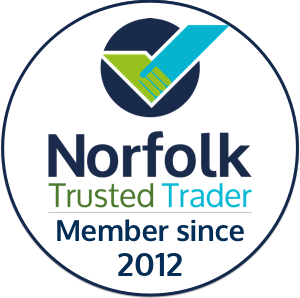 Ace of Spades Gardens Ltd

The Rectory, 3 Croft Lane

Marsham

NR10 5PP

01603 487447
07722 776 085
Member Categories and Services
Tree & Forestry Services
,
Gardening Services
,
Tree Surgery
,
Tree Felling
,
Tree Inspections
,
Tree Planting
,
Tree Stump Removal
,
Tree and Bush Pruning
,
Garden Clearance
,
Landscape & Gardening
,
Arboricultural Inspections
Business Information
We are tree consultants, professional tree surgeons, and landscape gardeners based in Norwich, Norfolk. We have a high level of expertise in tree care, garden landscape design, and consultancy.

We employ a team of tree surgeons and landscapers who are trained and educated to work to the highest standards of arboriculture and in compliance with British Standards.

We take pride in the quality of our tree surgery skills and have a wealth of experience to back up our knowledge when it comes to our landscaping and consultancy.

Your plants, trees, landscape and features should effortlessly combine to create an outdoor space of natural beauty and an infusion of living joy.

Due to the nature of our business we are making an active contribution towards achieving net zero emissions of greenhouse gases.

At Ace of Spades Gardens your satisfaction is of the utmost importance.
Member Map Location
Reviews and Feedback





4.9

out of

5

based on

88
reviews.
Order by: