Read Garden Rooms Ltd





5.0

out of

5

based on

3
reviews and feedback
Trusted Trader since 2022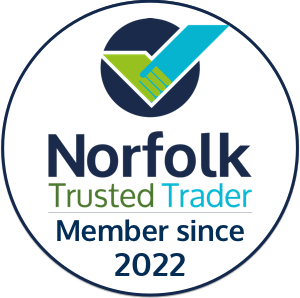 Read Garden Rooms Ltd

10 Rookery Hill, Rockland St Mary

Norwich

NR14 7EW

01508 537177
07846 872 621
Business Information
Read Garden Rooms Ltd is a family-run business that specialises in the design and construction of exceptional quality, low maintenance garden rooms across Norfolk and Suffolk.

Our specialist garden rooms are equipped for comfort all-year-round. Create a place for focus or play, a space for work or hobbies or a blended environment for the whole household to retreat.
​
We do not sell prefabricated boxes, instead we work with you to tailor a design that will meet your exact requirements and budget.

Find answers to important questions like whether planning permission is required, what materials we use and how long it will take to build.

​Whether you are planning to use your Garden Room as a home office, games room, gym, art studio, writing room or entertaining space, we can incorporate features that will ensure it is truly fit for purpose.
Member Map Location
Reviews and Feedback





5.0

out of

5

based on

3
reviews.
Order by:





19th November 2022
Value of Products/Services or Work Performed: £1001 - £5000
Ratings
Review Comments
To design and construct a Ceadar clad garden building with all power and data cabling with deck area.

We contacted Read Garden Rooms to discuss plans for our new Garden Room. Initial curious questions were answered quickly and professionally so we decided to instruct Tristen and the team to create our ideal room.
From the outset all materials were delivered quickly and all works completed in 3 weeks. Very neat and tidy and even changes to the build were accommodated with no trouble.

If your considering Read Garden Rooms don't hesitate!
First class business.





10th November 2022
Value of Products/Services or Work Performed: £5001 - £25,000
Ratings
Review Comments
The team prepared the ground and built a lovely garden room, with heating, power, and internet access connections from main house. The work was completed to a high standard and is used as an office space, relaxation, exercise and writing. We choose cork flooring with a high vinyl look and farrow and ball paint to finish. We also choose a natural real oak wood cladding for the external, extra windows and a composite material decking area for seating as well as adding an external electric socket and water butt system to collect rainwater from the roof.

We were thrilled with the garden room - it looks beautiful and is a hugely useful addition to our small bungalow space. The team were brilliant, efficient, hardworking, friendly, helpful and tidy! The internal space looks lush and the oak wood is wearing well and looks delightful against our evergreen trees. We looked at a few options and decided the off the shelf garden rooms would not provide us with a high quality and durable all year round space to work in and use effectively. We think our lovely room was worth every penny and the fixed cost really helped us to budget for the work in advance. Tristan project managed the whole thing leaving us stress free and able to appreciate the work and make any decisions on finishing touches. The team dealt with various unforeseen challenges on site (the existing concreted area in our garden was a sod to cut through!) without bothering us and they did not pass on any additional costs to us, which we really appreciated.





10th November 2022
Value of Products/Services or Work Performed: £5001 - £25,000
Ratings
Review Comments
Tristen from ReadGardenRooms visited to quote and explain his whole process. I was given a lead time and updates as we neared the start date. Payment stages were explained and documented. Construction was started as agreed. The whole site was maintained neatly and safely throughout. Progress was exactly as described and scheduled and the quality of the build and materials was first-rate. They supplied both an underground electricity supply and broadband internet cable. The trenching was neat and was fully restored. The final build was to the highest standard and we received our guarantees and electrical certificates.

Their final job was to actually wash the laminate flooring by hand!
I can honestly say that they were the most professional, polite and quality tradespeople I have ever employed and I would have no hesitation in recommending them.