Extra Hands Home Care (Norwich Office)





4.9

out of

5

based on

14
reviews and feedback
Trusted Trader since 2009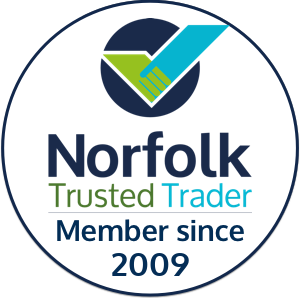 Extra Hands Home Care (Norwich Office)

Unit 10a Abbey Farm Commercial Park, Southwell Road Horsham St. Faith

Norwich

NR10 3JU

01603 898623
Business Information
As an award-winning, family-run care business founded on family values, we provide people like you with the very best home care and support.

Whether you 're looking for short term holiday cover or long term ongoing help, our team of professional, kind and reliable carers will care for your loved ones like we would care for own.
Member Map Location
Reviews and Feedback





4.9

out of

5

based on

14
reviews.
Order by:





2nd November 2015
Ratings
Review Comments
I am a 'younger' person with a physical disability and go to work. Extra hands provide visit to help with showering and other domestic help (e.g. opening jars) at time to fit it with the time I need to go to work. Carers all seem to genuinely want to care for people and receive good instruction and on-going training. Good staff selection. Office staff also helpful and friendly. My only concern is that charging is in quarter hour blocks. Would be better if in 5 minute blocks (on charge e.g. For 30 mins for visits up to 35 mins) as I'm always concerned not to over-run the 30 mins else it gets too expensive. This will be particularly relevant when new arrival and departure, telephone confirmation system comes in.





10th September 2015
Review Comments
100%. The carers listed on front page are excellent with my husband as he has Dementia. They are caring and explained the care they are giving him as they go along. He now knows these carers and trust them as they wash, cream, dress him. I feel as he has Dementia, it is good to have same carers as he gets to know them and to know what they will be.





10th September 2015
Review Comments
Help with dressing and undressing, and a weekly shower. Commode emptied daily. We appreciate that there will be some variation in times of visits, but quite often my mornings carers are quite late and my evening carers are inclined to be too early for my needs. We have not named any carers on the 1st page as so many are involved.





8th September 2015
Ratings
Review Comments
Care in showering, dressing. Meal preparation, med. prompting, shopping, swimming, bed changing, helping with washing - & anything else that crops up! Without the care of Extra Hands I would not be able to live so independently & fully. Nothing is too much trouble for them, or Tanya, the organiser. They are kind, compassionate, friendly and totally professional. I commend all my main carer Tracey Sanchet, Charlie Hill, Alison Bash, Abi Sera,& also Haylay your rapid res-ponder. Also others that occasionally come my way! I do commend the training that you give the staff & think is excellent how they are aware of modern trends. I think you are an excellent organisation and have brought a richness to my life I can only say a big thank you! Margaret Bayford.
Review Comments
Lees creamed bed made commode seen to. All a good lot of carers.
Ratings
Review Comments
All very good and with dignity. Truly respected by all the team, treated with kindness and compassion always. Thank you.
Ratings
Review Comments
Washing & bathing shampooing hair, cleaning injured leg. Assisting with toiletries as I am a bed ridden patient. Very good support.





4th September 2015
Review Comments
Continuity of covers helps.





23rd September 2013
Review Comments
Daily help with showering & dressing. Help, as required, with domestic tasks so I can manage independently for next 24 hours e.g. lifting food up & down from shelves, opening tins, chopping veg, putting laundry into machine/onto line. Extra lunch time & evening visits when recovering from surgery. Carers carefully selected, receive good training before going out independently & have ongoing training. All very friendly & doing the job because genuinely want to care for people & often go the extra mile. Detailed records of visits. Office tries to be accommodating in giving clients & visit at time required only concern is communication could be improved. Not always notified of change of cover/time. When I've asked for a change of time on a particular day I have been told they will phone to confirm the change & not received that call. Office staff are friendly & with above reservation helpful. Good that service is same price at weekends or weekdays.





18th September 2013
Review Comments
Shower, wash hair. Showered mornings. All over and dried. Dressed, clean teeth, cream arm and legs. Dry hair. Put glasses on, put hearing aids in. Transfer to chair in lounge. I assist when necessary wash strip all mornings over and dry & dress, clean teeth. Comb hair. Cream arm and legs. Put glasses on hearing aids in, transfer to chair in lounge. Evenings undress. Wash face, hands. Wash down below. Cream arm legs. P J's on. Brush teeth. Comb hair. Transfer to lounge. The personal care side is very good. Most of the carers are professional and carry out their service with care and attention. However, calling times change frequently. Also the amount of different carers. That visit, is far too many, regular carers would be better.





12th September 2013
Review Comments
Excellent, trustworthy. The team are very caring and understand my problems with my walking & sitting. Especially Anne, Simone, Laura, Martin and Simon and Tony.





9th September 2013
Review Comments
Extra Hands provide my wife & me with home help, viz house cleaning & keeping a check on us generally. Very good, so far no problems. Our carer is kind, flexible, reliable & cheerful. She is proactive but not intrusive, we like her.





6th September 2013
Review Comments
Assisting with showering & dressing. I find it very satisfactory.





19th May 2013
Review Comments
Getting out of bed, dressing & bringing down. Put on toilet midday. Toilet and put to bed. Very good. Staff are cheerful, caring and efficient.