Extra Hands Home Care (Heacham Office)





5.0

out of

5

based on

8
reviews and feedback
Trusted Trader since 2009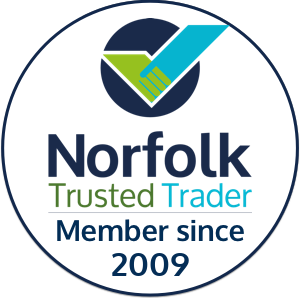 Extra Hands Home Care (Heacham Office)

Unit 13/14 Heacham Hall Industrial Units, Hunstanton Road, Heacham

Kings Lynn

PE31 7JT

01485 570611
Business Information
As an award-winning, family-run care business founded on family values, we provide people like you with the very best home care and support.

Whether you 're looking for short term holiday cover or long term ongoing help, our team of professional, kind and reliable carers will care for your loved ones like we would care for own.
Member Map Location
Reviews and Feedback





5.0

out of

5

based on

8
reviews.
Order by:





8th September 2015
Ratings
Review Comments
To help me get out of bed. Showered and dressed.





3rd September 2015
Review Comments
Personal care. Meal preparation. Housework. Very happy with the care I receive. Wish my last call could be later.





3rd September 2015
Review Comments
15 minutes each day to do the aga and lay the fine in wood burner. Get in lags & coal. My only means of central heat. I am very happy with the help I am given no complaints. My carer Elizabeth Smith is very good. I look forward to her visits every day. She is like a friend.
Review Comments
To have carer sit with me, while my partner opes shopping and attending appointments. The carer is very good. But the firms office very often try to change times of visits, which is very inconvenient, as the appointments are made around the times of visits.
Ratings
Review Comments
Personal care sitting service. Client Hazel Allen. Form completed by Sue Crockett (daughter) thank you all. I am delighted with the care, service and commitment shown by all of your members of staff who have visited my mum. What a very "professional image they all represent,wonderful".
Ratings
Review Comments
First class. My care is first class – carers – lovely – office staff helpful. Margarita xx

Christine Shana and Dana, plus working Brenda!





30th August 2015
Ratings
Review Comments
Prepared and taken to all appt. kept clean and tidy. Washing done. Food prepared. Any job that need doing. I cannot praise the agency enough & staff included.





9th May 2013
Review Comments
Bathing & personal care. Making/changing bed and breakfast tray. Prepare lunch if required. I have used Extra Hands for approx.10 years. The care staff, who are the face of Extra Hands on a day to day basis, are well trained and professional on their work.
Sometimes the office staff may let the company down a little by overlooking a ''phone call if there is a change to ones routine due to sickness or holiday but they are getting better with their communication.
I would have no hesitation in recommending this company to anyone who needs care or help to keep them in their home.