C & C Services





5.0

out of

5

based on

9
reviews and feedback
Trusted Trader since 2009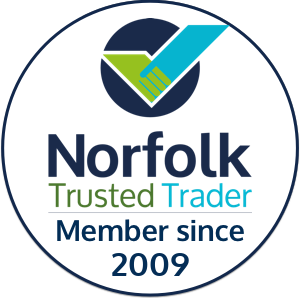 C & C Services

The Bungalow, The Loke

Wymondham

NR18 0UR

01953 605946
07919 382 011
Member Categories and Services
Property Maintenance
,
Plumbers
,
Fencing
,
Joinery Services
,
Carpenters & Joiners
,
Grass Cutting
,
Hedge Cutting
,
Pressure Washing
,
Tree and Bush Pruning
,
Handyman Service
,
General Building Work
,
Kitchen Fitting
,
Bathroom Installation
,
Bathroom Refurbishment
,
Furniture Assembly
,
Chipping Service
Business Information
C & C Services is an established property maintenance company set up in 2005, providing a range of services to domestic customers, commercial businesses and housing associations in South and East Norfolk. We offer one-off or scheduled contracts based on your requirements and time scale required. These services consist of: Brush Cutting/Strimming; Grass and Verge Cutting; Fencing and Decking; Pressure Washing and Drain Clearing; Plumbing; Hedge and Tree Pruning and General Handyman services.
Member Map Location
Reviews and Feedback





5.0

out of

5

based on

9
reviews.
Order by:





19th November 2021
Ratings
Review Comments
Pressure wash driveway Dave worked hard and did a really good job of cleaning our very dirty driveway. Already asked him to come back and clean soffits and conservatory. Recommended.





6th July 2021
Value of Products/Services or Work Performed: £1 - £1000
Ratings
Review Comments
Replacement of faulty isolation valve for water to outside tap. Finding someone to do a small plumbing job has always been a nightmare.
Plumbers who advertise "no jobs to small" never respond to your messages.

So I tried the route of finding a local handyman.

Dave Clarke of C and C Services responded within an hour of my email with a price.

When I agreed and asked when he could fit me in, he said how about tomorrow morning. This was amazing as a local property maintenance company had said they could do it but in November as they were busy at the moment!

In the end we agreed on a visit in the afternoon as I was busy in the morning.

He came, he fixed and I paid him the agreed price using his portable debit card machine.

The worst thing about the experience was wandering around outside trying to find a good enough mobile phone signal for his debit card machine!

I would have no hesitancy in recommending Dave and will certainly use him in future.





10th August 2014
Ratings
Review Comments
Disconnect c/h radiator and reinstall in new position.Fit kitchen sink tap. We found C & C Services on Norfolk trusted trader website when we needed a plumber for a previous job. Excellent service then, so obvious 1st choice for the current work- happy to recommend C & C as trustworthy and reliable.





17th November 2012
Ratings
Review Comments
Land cleared, patio and low wall built. Work was excellent to the highest standards – very pleased. Always courteous and cheerful, honest and clear about what was involved.





20th July 2012
Ratings
Review Comments
Construction and fitting of 2 x timer gates. Excellent in every respect.





30th January 2012
Value of Products/Services or Work Performed: £1 - £1000
Ratings
Review Comments
Mr Clarke has been assisting us with renovating a property on and off for just over a year. Daily rate He has always been prompt, reliable, polite and friendly. He has never needed encouragement or motivation to carry out tasks that have been requested of him and these have always been carried out to a high standard.

He has often come up with suggestions to achieve something we hadn''t considered or approach things from a different angle. He certainly isn''t afraid of hard work, as our project, at times, has proved to be quite difficult.

I would recommend Mr Clarke to anyone requiring varying types of work, as he can certainly turn his hand to almost anything.

He has been an absolute pleasure to work with.





30th January 2012
Ratings
Review Comments
Remove hedge, replace with plastic fence, replace wooden fence with plastic fence, mend gates, replace wood panels between garages. Job well executed. C & C Services always reliable with high standard of workmanship.





4th November 2009
Value of Products/Services or Work Performed: £1 - £1000
Ratings
Review Comments
For 2 people to scarify & aerate 2 lawns & clear up afterwards 3 hours. I have used this company for three years and have never been disappointed with their work, which has varied from erecting fences, clearing drains, replacing ballcocks and unblocking sinks etc. They are completely trustworthy and reliable, when they say they'll turn up, they do!





26th October 2009
Ratings
Review Comments
Shingle on back lawn. David the workman was very pleasant. Good, fast, clean worker. What more can I say. Delighted with the finished job.