Alpha Eco Systems Limited





5.0

out of

5

based on

26
reviews and feedback
Trusted Trader since 2018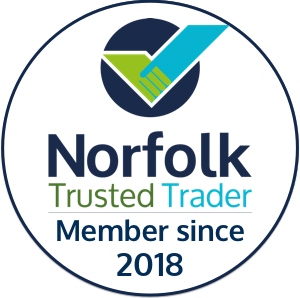 Alpha Eco Systems Limited

The Barn, Back Lane

Rollesby

NR29 5EE

01493 748529
07867 510 660
Trade Associations

Business Information
Generate power for your property! Solar PV panels harvest light and convert it to usable power. The installation is carefully planned to maximise generation.

If you have issues with your solar installation, call us for the lowest possible cost to repair your system to get you up and running ASAP.

The advancement of solar technologies has accelerated quickly. Improved performance and reliability motivates many solar owners to upgrade their inverter or add immersion controllers. Many people choose to upgrade their existing inverter to increase the yield of the solar array.

Contact us today to discuss your requirements.
Member Map Location
Reviews and Feedback





5.0

out of

5

based on

26
reviews.
Order by: