Munro Property Renovation Services Limited





5.0

out of

5

based on

8
reviews and feedback
Trusted Trader since 2023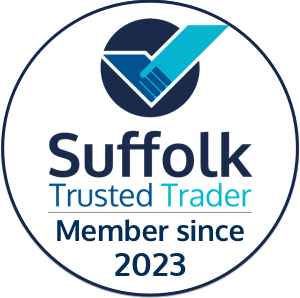 Munro Property Renovation Services Limited

133 Kirton Road, Trimley St Martin

Felixstowe

IP11 0QL

07999 593 950
Member Categories and Services
Property Renovation
,
General Building Work
,
Kitchen Fitting
,
Kitchen Design
,
Plasterers
,
Plumbers
,
Carpenters & Joiners
,
Structural Alterations
,
Garage Conversions
,
Building Renovation
,
Dry Lining
,
Joinery Services
,
Laminate Flooring
,
Wood Flooring
Business Information
A professional and friendly business with over 35 years' experience in the Property Renovation Trade. Based in Trimley St Martin, covering Felixstowe, Ipswich, Woodbridge and surrounding areas, offering many aspects of home improvements throughout Suffolk.

Here at Munro Property Renovation Services Ltd, we strive to supply clients with a professional, reliable and friendly service. Our fully trained staff work closely with clients to realise their dreams with a first class, quality installation. Our service is designed to deliver excellent results every time, with the end client being consulted each step of the way to completion.

We supply a wide range of home improvements that are tailored to suit each and every client. We are able to cover the work with our own team which reduces the stress of the client having to organise different trades for the work to be carried out from the start of their project to completion. We will project manage your work throughout the entire installation.

Working very closely with manufacturers and suppliers to obtain the best possible materials at a cost effective price for you, we prepare a detailed quotation, so you have a clear overview of what services and materials you are being provided with. Once you're happy with the specification and you accept the quotation, a date is reserved for the work to commence.

Whatever your needs, Munro Property Renovation Services Ltd have the experience and knowledge to find a solution, please call us to discuss your requirements.

Some examples of the work we undertake are as follows:
General building projects, UNFORTUNATELY WE DO NOT OFFER EXTENSION AND NEW BUILD WORKS.
Garage conversions.
Kitchen design and Installations.
Reformatting layouts internally within homes.
Structural Alterations and steel work installation.
Plastering and associated works.
Plumbing and associated works.
Carpentry projects and associated works.
Complete House Renovation Projects, covering all areas of the home.

We also have a dedicated team surrounding us, who have been working alongside and with us for many years and have a proven professional background, including Roofing Contractors, Scaffolders, Painter and Decorators, FENSA Registered Window Installers, Electrician, Gas Safe Engineers and Drainage experts to compliment and extend our services.
Member Map Location
Reviews and Feedback





5.0

out of

5

based on

8
reviews.
Order by:





7th November 2023
Value of Products/Services or Work Performed: £1 - £1000
Ratings
Review Comments
This is the 3rd time we have used Munro Property Services, they are our go to every time without fail. For this job we needed a large crack fixing in a bedroom. This was a job beyond a bit of filler and David did a thorough job at cutting out the old plaster and meshing the crack. He also found 2 other areas of blown plaster and repaired those. After a final skim of the wall we were left with a perfect smooth wall again and no mess in sight. Top job as always!







4th November 2023
Value of Products/Services or Work Performed: £1 - £1000
Ratings
Review Comments
Lee and Dave did some work for me upon purchasing a new home. He was reccomended to me by the former owner of the property. He originally came to try and clarify an issue I was having regarding poor water drainage from the shower/sink, he tried to rod it first to no avail. Lee reccomended I get into the soil stack via the kitchen but at the time was unavailable to do so due to being so busy. He however managed to shuffle some work and came round, finding in the problem as originally thought and solved it within a days work. I had several people round giving opinions that differed and varied however Lee was spot on with his opinion and completing the necessary work.





2nd November 2023
Value of Products/Services or Work Performed: £25,000+
Ratings
Review Comments
MPRS repainted and replastered my house. They also replaced a boiler, re-bricked the garden, installed new doors and windows, put a de-humidifier in, re-carpeted, installed handrails, adjusted door fittings and other smaller bits. During all of these jobs, the company have always been punctual, reliable and polite. The standard of their work is excellent. I would have no hesitation in contacting them again.
Shamser






27th October 2023
Value of Products/Services or Work Performed: £1 - £1000
Ratings
Review Comments
Replacement shower pump on this occasion. This is the 4th time we have used MPRS Ltd services. I can highly recommend this company, very friendly professional, leaving work area clean and tidy. Wouldn't hesitate in using MPRS again.
Jill Seeley






22nd October 2023
Value of Products/Services or Work Performed: £5001 - £25,000
Ratings
Review Comments
I found Munro Property Renovation Services on a national trade checking website where the company had excellent reviews.

I met Lee at my property and explained what I wanted to do, he was extremely helpful and suggested what would work well.

I have always been kept up to date with what is happening any problems found. The communication is first rate.

Both Lee and Dave work so hard, it's amazing what they can achieve in a day and the quality of the workmanship is first class.

The works undertaken have included, wall removal, plumbing, installing a window and patio door, boarding and plastering of walls and ceilings in several rooms.

I would recommend Munro Property Renovation Services.





21st September 2023
Value of Products/Services or Work Performed: £1001 - £5000
Ratings
Review Comments
A range of work was done by Lee Munro Renovation Services over a period of several months. This included extensive repointing of exterior brickwork, raising an interior floor, replacing skirting boards and installing a new window. This was all done to an excellent standard and in a timely way. We particularly appreciated receiving regular updates on when different stages of the work would be started and completed as well as interim enquiries to confirm that we were happy with progress.





21st September 2023
Value of Products/Services or Work Performed: £5001 - £25,000
Ratings
Review Comments
Total property refurbishment to a bungalow. This was carried out in several stages . All work done to a very high standard and at a fair price . Excellent communication and timekeeping . Kept informed at every stage of the work. Will use the firm again in the future.





21st September 2023
Value of Products/Services or Work Performed: £25,000+
Ratings
Review Comments
We wanted to have our kitchen extended through to what was the dining area. We had a few firms round to discuss the job and give us a quote. Originally I had wanted to also go through into the conservatory. Lee was the last to come over, but was the first to point out the problems we would face if we did this, building Regs etc. He then worked with us to plan the new kitchen. This was the first reason I chose him to do the job, he seemed to know what he was talking about unlike the others. During the job they came across a few problems but they sorted them all out. Lee and David are a great team and do a topnotch job, I would not hesitate to recommend them to anyone. The only thing I would say to anyone who gets these guys in is make sure you have Yorkshire Tea Bags 😄



Brenda Hall