Moving Forward-Norfolk CIC





5.0

out of

5

based on

5
reviews and feedback
Trusted Trader since 2022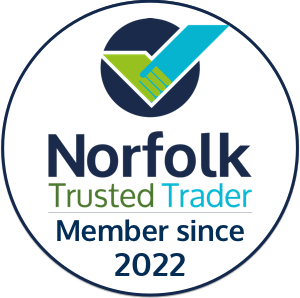 Moving Forward-Norfolk CIC

Rose Cottage, 17 The Turn

Hevingham

NR10 5QP

07771 704 229
Business Information
Moving Forward - Norfolk

Hoarding & Self Neglect Specialists - Focussing on Relapse Prevention

A not for profit Community Interest Company & Social Enterprise

Moving Forward-Norfolk (MF-N) tackles the problems caused by hoarding and self-neglect primarily by working with individuals to reclaim their home environment via a twofold process.

One - Mentoring
By working with a person-centred approach, listening to and trying to see problems through the eyes of the referral, making sure that their mental health is considered forefront and empowering them to make their own decisions. We guide and teach referrals positive decision-making processes and get them thinking about solutions to overcome some of the difficulties causing their home environment to have a negative impact on them. The main aims of MF-N focus heavily on safety and relapse prevention. The engagement of the referral is paramount to success and physical involvement is expected based on their physical ability. If physical ability is very limited, ongoing support needs will be assessed during and at the end of the course of sessions and recommendations made. We usually work with a referral over 12 weekly sessions to accomplish common goals of the Referrer, Service User and
MF-N. Common goals may include goals set by other local authorities or housing providers. Session reports are completed at various intervals throughout the process, a copy of which is provided to the referrer.

We are used to working with people with an age range of 20 – 86 years old and who have a whole range of mental health issues including anxiety, depression and grief to OCD, BPD and paranoid schizophrenia, We are not mental health experts and know our limitations, but by understanding these issues and disorders we can consider the issues and out looks Service Users may have, making for a much more productive outcome.

Feedback has confirmed that our person-centred approach has helped connect with people better and often quicker, partly because we do not have the unfortunate cloak of an authority and have produced long term results with less return visits, although the cost is higher than a quick fix, it saves a lot of money and resources in the long run and more importantly, has a positive rather than negative impact on the Service Users mental health.

Two - Physical decluttering, clearing and targeted cleaning
We provide empathetic, DBS checked and well-trained staff to help with the clearing and targeted deep cleaning of properties, the staff work alongside Mentors and referrals as part of a team. Guide costs will be discussed and agreed after an engagement meeting with the referral and usually referrer. Disposal of unwanted items are arranged at cost, i.e. no added charge to the cost of disposal to MF-N. All staff are trained to focus on the individual as well as the environment when carrying out any works within a property.


Member Map Location
Reviews and Feedback





5.0

out of

5

based on

5
reviews.
Order by:





11th November 2022
Review Comments
Support to organize and declutter property I was anxious when it started but Rob put me at ease before we started working together. I feel much better now the work has been done.





5th July 2022
Review Comments
Deep cleaning of bathroom and kitchen, bedroom and hall Excellent work.
Excellent work people
Very friendly and empathic.





27th May 2022
Review Comments
Decluttering and learning to maintain progress of my home. Recommend highly. When I started I felt very anxious moving forward Norfolk put me at ease before we started working together





4th April 2022
Ratings
Review Comments
Very happy with service provided. Lovel people and really helpful was a difficult job but they done it with compassion and always had a smile.





29th October 2021
Ratings
Review Comments
Deep clean flat especially kitchen Professional, courteous do a good job with consultation all through